Acne-Ltd III Has Given Results Since 1997
Acne-Ltd III has been an excellent acne treatment since it came on the market after receiving our patent. The Acne-Ltd Research team were one of the first pioneers in research studies of ance skin diseases. Treatments such as Accutane, Retinoids, laser therapy, steroids, and antibiotics don't worked very well. They can often make the acne worse by, more flare ups and outbreaks. Our objective with Acne-Ltd III is to simply do the opposite of most acne treatments by leaving the sensitive acne skin intact on the face. Most acne sufferers have been frustrated for years and spent much money in their search for the best acne treatment. Controlling acne is easier and more effective the earlier treatment is begun.
Years of innovative research has lead to the development of new effective Acne-Ltd III whose specialty is leaving the skin intact with a soothing invisible application without side effects of any type. Acne-Ltd III can be applied to skin that is sensitive due to acne, seborrheic dermatitis, and rosacea.
Acne-Ltd III has successfully been marketed internationally since June 1997. When applied topically, Acne-Ltd III improves the appearance of acne prone skin. Acne-Ltd III can be used on skin which has been inflamed by acne pimples, acne cysts, blackheads, whiteheads, rosacea and hormone- related acne such as teenage acne, pregnancy acne or peri-menopausal acne.
Advantages of Acne-Ltd III
User Friendly: Acne-Ltd III only takes about two seconds on each side of the face to cover the affected areas. Simply wash your face, leave it wet and glide the Acne-Ltd III disk over your face.
Cost Effective: At $98.00 for a 12 month supply or $0.24 per day, including shipping and handling with delivery to your home or office in 2-3 days in the U.S. International Customers Only: pricing still reasonably at $130.00 which includes Federal Express Shipping and will normally arrive within 2-3 days in most countries.
Quick results: Acne-Ltd III makes a visible difference within 30 minutes.
No side effects: Acne-Ltd III does not have any side effects. The acne patient is much happier.
High percentage of conditioning ingredients: Acne-Ltd III is more than 99 percent sulfur and sodium chloride plus zinc oxide. This means it is free of any carrier or base. Typically, pharmaceutically acceptable carriers such as ethanol, glycerol, sterile alcohol, and glycerylmonostearate are used to place a medication in solution or emulsion form for application. Some of these carriers themselves are irritants to acne. None is used for Acne-Ltd III which means pure conditioning and no added irritations for your skin.
No bacteria resistance:The Acne-Ltd IV ingredients are 99.9% natural ingredients within the body and therefore bacteria can not form resistance to the basic body minerals. It it easy for bacteria to become resistant to synthesized antibiotics after 10 days or two weeks.
Using Acne-Ltd III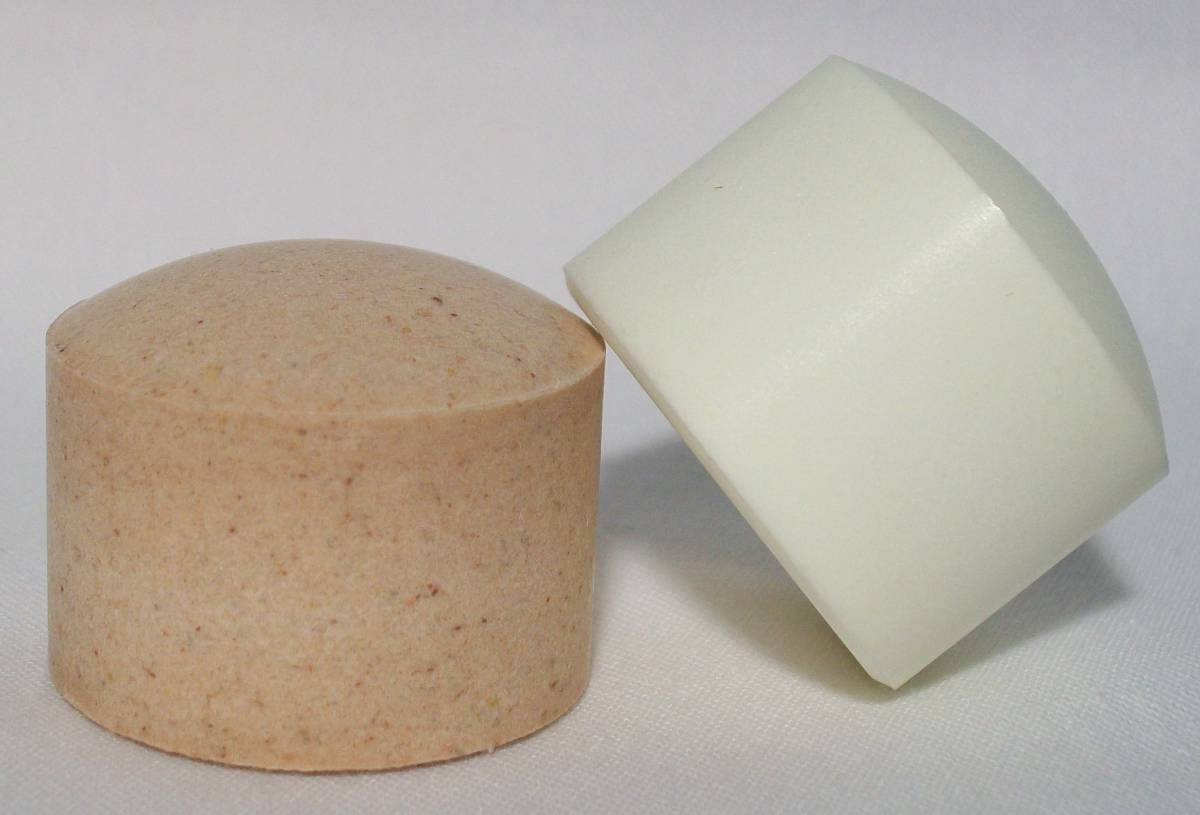 The best time to apply Acne-Ltd III is after washing your face well. For men, right after shaving is ideal, since the razor has probably opened up hundreds of nicks through which bacteria can enter the skin. For women, morning is the best time to treat your face, after thoroughly washing it to get rid of dirt and oil. You can tell by feeling your skin that the oil has been washed off.
After washing your face with the Neutrogena (the transparent facial bar) "dry skin formula - fragrance free" or the Dove 'Sensitive Skin Unscented Beauty Bar', leave your face 100% wet and gently glide Acne-Ltd III over the acne areas. Then, towel dry the Acne-Ltd III before storing it in a dry place. Apply Acne-Ltd III at least three times per day, or as time allows, and especially at bedtime. Ladies, please be sure to use a water-based make-up, since oil-based make-up can clog pores easily. Acne-Ltd III is, in fact, a very good invisible make-up base. Simply use the skin toned Acne-Ltd III at work or when you're going out as it's totally unnoticeable on any skin color. In the evening or after work (and especially at bedtime), use the yellow/white sulfurized Acne-Ltd III. Some very light skinned people may also enjoy using the yellow/white Acne-Ltd III during the daytime.
The best way to use Acne-Ltd III, especially when you're just starting the applications, is to apply it three times per day at first. After that, you can gradually taper it down to once per day. It is still good to wash the skin three times daily.
Goals of Acne-Ltd III
Acne-Ltd III is formulated so that it will not cause blackheads (non-comedogenic). Acne-Ltd III improves the skin tone leaving your skin smoother and healthy-looking. Many acne medications leave the skin dry and irritated, because they cause the surface skin cells to flake or peel off (exfoliate). Acne-Ltd III contains an agent that moisturizes the skin to maintain a proper level of vital water content and the proper pH (acid-alkali balance) for the skin.
The goals of Acne-Ltd III:
Create optimum skin tone and texture
Soothe irritated dry skin
Condition skin to improve the appearance of redness
Reduce the appearance of blemishes and blackheads
Acne-Ltd III is sold and mailed to any country of the world.
Ingredients of Acne-Ltd III
The ingredients of Acne-Ltd III are: cornstatch, sulfur, sodium chloride, zinc oxide, polyethylene glycol copper oxide and iron oxide.